Wine Tasting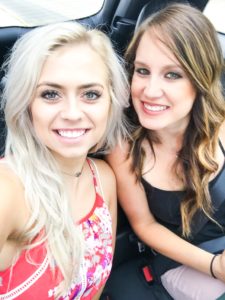 Who has been Wine Tasting in Temecula? I went for the very first time! It was absolutely amazing and I got to celebrate Erin's birthday! It was SO much fun.
I learned a lot, drank a lot, ate A LOT and had a great time with great people. There are over 50 wineries in Temecula, all very different in their own way. Different styles, tastes and environments.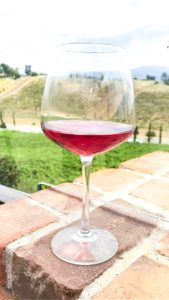 The first winery we went to was MiramonteWinery, which is probably
my favorite winery of the day. I also became a wine club member! Man, it is fabulous. The winery is beautiful, inside the tasting room area is so cozy and filled with wine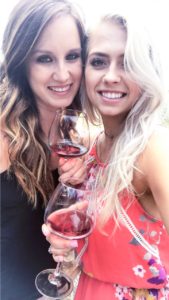 barrels. Wine tasting there was really great, there are so many wines…I didn't save all the names unfortunately…I'll just have to go back and get them!
When you walk outside, the view is breathtaking! You just see rows and rows of grapevines. The Patio has cabanas, tables, chairs and the most delicious bistro. Ugh, don't even get me started on the food. It is so good! I am kicking myself for not even getting photos of it!
The second place we went to was Oak Mountain Wine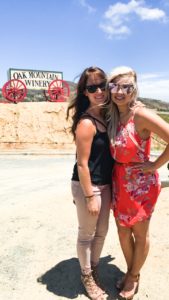 ry, a cute place, not quite my style. Their wine tasting selection was pretty delicious, the view from their terrace was exquisite. The atmosphere there was generated towards an older maybe mid 40's generation. Where Miramonte had more of a younger vibe but mixed with all generations.
The third and final winery we went to was Ponte Winery. It was BEAUTIFUL. OMG. Like imagine something Chip and Joanna Gaines created. Straight out of their show. It was so pretty. Their wine was delicious as well. If I had it my way I probably would have been a member at every winery we went to. Maybe one day, but for now, I am starting with Miramonte. I think the next one will be Ponte Winery. The wine tasting I selected was of several white wines. They were dry and tangy with some fruity but not sweet accents! Then the red wine tasting I had just enough black pepper to make a slightly spicy after taste with just right amount of blackberry flavor.
I have such a love for wine. I love the way it tastes, the way that no wine tastes the same. Even though there are like millions of wineries in the world….not a single one tastes like another. How incredible is that?
Now, if breweries had some kind of membership that would be amazing. I'm not sure if they do, I've been to more breweries than wineries and I have not once heard of a membership. Why does this not exist?! I mean I go to the local breweries enough there should totally be one. 😉 Pay a monthly fee and get a certain amount of glasses or growler fill. I don't know! Maybe theres a reason it doesn't exist. LOL.
On another note! I LOVE Paint Nite as you already know, my favorite local brewery has Paint Nite monthly, even twice a month! Groupon had a deal for Paint Nite. There's a link to the groupon offer below. Working on figuring out a date I'll be going! If you've been or LOVE Paint Nite's send me your latest Paint Nite painting! 😀 send them to me here at the contact page
Links: