What Do You Do For Memorial Day?
What do you love to do for Memorial Day? Do you have special Memorial Day Weekend adventures or traditions? Or celebrate the loved ones who served? This holiday weekend we started with searching wedding venues!
I think we get lost in the fact that theres a fabulous 4 day weekend, no work, no school, no worries, just hang out and party. Not just with Memorial Day Weekend but with some of the other holidays as well. I think it is magnified by the fact that most of us now have not lived through an er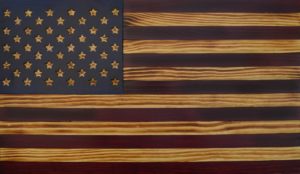 a where a WW happened. Nowadays kids learn about 9/11 as HISTORY. When realistically the majority of us still feel it as being present.
So, my hope this holiday, amidst your 4 day relaxation or even while at work, if you are working. Stop and take a moment to remember those who have fallen and their families.
My Memorial Day Plans
This  4 day weekend started off pretty busy and will end more relaxing. ( For me at least ) We had our monthly Wine & Whiskey night at my house Friday the 26th! It was a blast, we all got to meet new friends and hang out with our old friends. Then Saturday Trevor and I looked at venues for our wedding. EEEK! Exciting!
P.S. If you ever want to join one, host one, or you are in the Rancho Cucamonga area, drop a comment below or email me sirensandchampagne@gmail.com to find out more details!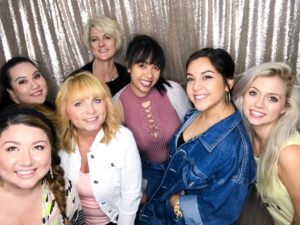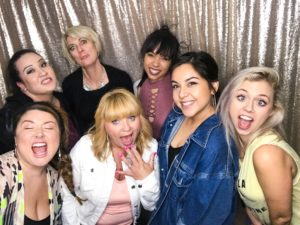 Saturday…was enchanting. I've been in a lot of my friends weddings. I have loved just about every minute of being part of their special days. I've had the privilege of seeing my best friends try on their wedding dresses, see them choose their venues, help them pick floral designs, wedding invitations, bridal showers and bachelorettes. It is such an honor being involved in their perfect day. So being able to go through it for myself, is crazy cool!
Hotel Maya
Looking at more venues for our wedding. It is pretty crazy. Theres so many options, so many beautiful places to get hitched!! Naturally, while shopping for venues and they have a sweetheart table set up….we play Bride and Groom!! It was surreal. Practicing our cheers and best smiles for our very own wedding reception. I just love it! Incredibly fun. This photo was taken at the Hotel Maya in Long Beach. We saw 3 places there that the ceremony and reception could be held. It is also very special because this is where Trevor setup his surprise proposal!!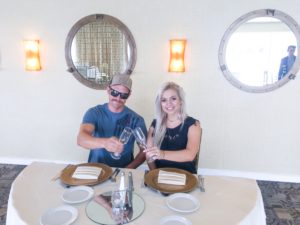 Los Angeles Yacht Club
After visiting H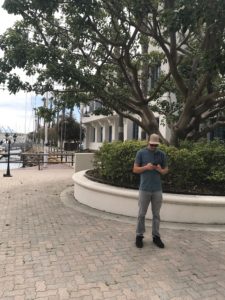 otel Maya, we went to the Los Angeles Yacht Club. Which was remarkably cool! Literally walking into history. They have an entire hallway with all the sailing captains that have been part of the club. Which started in 1901. How insane is that? There's flags hanging across the ceiling in the bar area that represent every country the members have SAILED to.
From what I could tell there were no repeats with the flags. Think of it this way…theres 100+ years of history in this place and I could definitely see there being more than 100 flags hanging from the ceiling.  You get the most beautiful view of the entire harbor there, with rows and rows of sailboats.
Shade Hotel – Redondo Beach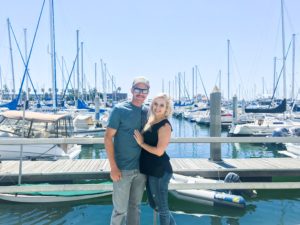 Seriously a major contender here. LOVED how close to the water it was. We would get two floors. The top floor (3rd floor) roof for the ceremony which overlooks the entire Redondo Beach Harbor. Then the second floor for the reception. It is super modern and contemporary with a beachy flare. The only downside was the possibility of us exceeding the maximum capacity.
Redondo Beach Hotel
Beautiful hotel! Super affordable and great for a really nice intimate wedding or party you would throw. Unfortunately it doesn't have quite the beach and ocean view we are looking for but still a great city line. The ceremony would be held on the roof and cocktail hour in the connecting room. It is also a little small, not sure we would fit the minimum amount of people who would come. Really great potential though.
Maison Restaurant – Redondo Beach Pier
Currently under construction…..but oh man. The potential there is HUGE. You literally cannot get any closer to the water unless you had a scuba diving ceremony. The restaurant is on the pier, over the water. The ceremony would literally be on the roof overlooking the ocean with the waves crashing in the background. *Sigh* sounds relaxing. It is so unique in the fact that everyone would walk onto the pier to get to the ceremony. Which I absolutely love this idea. I haven't heard of or been to any weddings on a pier. Cool right?
The Wedding Venue Conclusion
We haven't 100% decided yet. We definitely have two we really really love. If you think you can guess the two leave a comment below!!
BIRTHDAY SHOUT OUT!
Big birthday wishes and happiness sent to my future father-in-law! Saturday was his big day! We got to FaceTime him a little bit while in the car in between venues. They celebrated his birthday in their home state Connecticut with a hike and some delicious looking ice cream!! We celebrat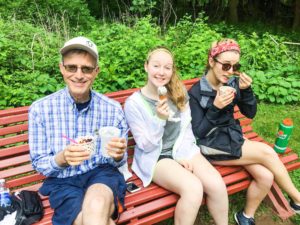 ed his birthday watching the movie SING! after all our wedding venue shenanigans. Great recommendation, I highly suggest watching it if you haven't seen it yet!
#BrandAndAlSayIDo
So many things have been going on since my last post. For one, my best friend's wedding was May 19th. It was so beautiful. Just think Blair Waldorf in California with blush colored peonies and glamorous sparkly headband. The aisle she walked down had rose petals on the runner with beautiful floral arrangements all down the aisle. Once she got to the end of the aisle there was an archway with incredible flowers and dripping with jewels. Mixed with Southern Bell style food, fried chicken, mashed potatoes, salad, pork loin, corn bread and broccolini.  YUM!
I'm completely obsessed with the hedges…I will be stealing this idea Alex!! 😀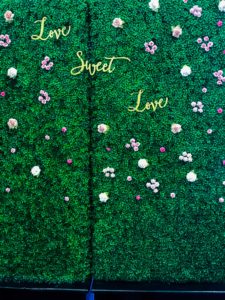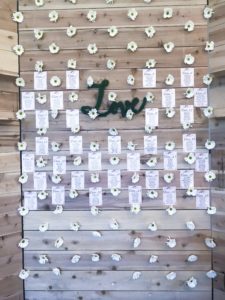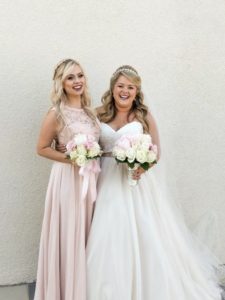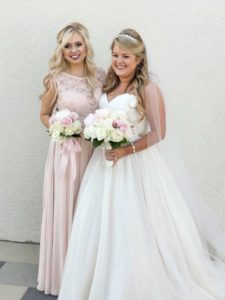 Have A Great Memorial Day Weekend Everyone!!
Subscribe to my posts to stay up to date on the latest!
Wedding Venues:
Maison Restaurant – Redondo Beach Pier (No Website still under construction)
Alex's Wedding: