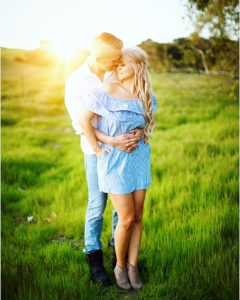 Hi! A little about myself…
I am Yasmina Colony, engaged to my wonderful fiancé. Who works as a FireFighter which has been his lifelong dream. I am a web designer, graphic designer, a small events coordinator, I also work for my mother and my aunt, and an Arbonne consultant. I am based out of Southern California.
I love trying new things, so this is why I decided to start blogging. Sharing my love of food, travel, drinks, adventure, food, baking, cooking, eating, did I mention food? 😉
If you're wondering about the name Sirens & Champagne…I have been searching for the perfect blog name for about a year. I wanted something with mermaid in the name. Everything I looked at was taken! I didn't want to settle on a name I wasn't totally obsesssssed with. I have a love of champagne…so clearly that had to be in there! I mermaids and champagne just didn't fit.
BUT THEN IT CLICKED!
Sirens & Champagne. Sirens = mermaid. Sirens = those loud sounds coming out of a fire engine and ambulance! So it is a double meaning! Sirens for Trevor and Sirens for me. 😀
Thank you for stopping by to read my page! Join me in my food ventures and all that comes with it!
Above is a photo of my fiancé and I, taken by the lovely Christine Bentley ( www.christinebentley.com ) Instagram: @chrisbentley
If you would like to see some of the design work I do check out ( www.yasminacolony.com )
Let me help you change your life!
( www.yasminacolony.arbonne.com )